SPEAKER PRESENTATIONS
3rd Irish National Eating Disorders Conference
DOWNLOAD THE SPEAKER PRESENTIONS HERE
EDCONF 18 Welcome
BODYWHYS PILAR programme
HSE Model of Care Plan EDCONF2018
Probst M INEDconf18 Body Image
Eisler Working with families EDCONF2018
Eisler Process of change in FT AN EDCONF2018
Parents and Carers Workshop McDevitt EDCONF18
Friday, February 23rd 2018 (09:30-16:30)
In conjunction with BODYWHYS (www.bodywhys.ie), Conference Networking Ireland is delighted to announce the 3rd Irish National Eating Disorders Conference will take place on Friday, February 23rd, 2018 at the wonderfully restored historic Art Deco Trinity Gas Building, 24 D'Olier Street, Dublin 2.
This clinical conference is aimed primarily at health care professionals interested in eating disorders, though anyone affected by an eating disorder is welcome to attend.
In addition to the conference itself, there will be a separate, concurrent session in the afternoon for those affected by an eating disorder.
Keynote Speakers
For this conference we are delighted to be able to welcome two world-renowned clinicians and researchers in eating disorders who have, between them, many decades of experience in their respective fields.
Prof Ivan Eisler, Institute of Psychiatry, London. The provisional title of his talk is on 'The role of family therapy in the treatment of eating disorders' and he will be our main morning speaker. In the afternoon, Prof Eisler will address a smaller group and this talk will be open primarily to anyone affected by an eating disorder.
In the afternoon, Prof Michel Probst, Leuven, Belgium, will deliver a two-hour practical workshop on 'The Use of Psychomotor Therapy (Body Oriented Therapy) in the Treatment of Body Image Issues in Eating Disorders'.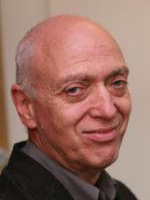 Prof Ivan Eisler is Joint Head of CAMHS Eating Disorders Service and Professor of Family Psychology and Family Therapy at the Institute of Psychiatry, Kings College London, and Head of the Section of Family Therapy there.
Prof Eisler has had a longstanding interest in the development and evaluation of psychological treatments, and a special interest in family therapy and its integration with other psychotherapies. He has conducted a number of treatment trials evaluating psychological treatments, particularly in the treatment of eating disorders but also in addiction, depression and self-harm. He has published widely on these topics and the research he and his colleagues have completed in developing and evaluating treatments for child and adolescent eating disorders is widely acknowledged as a key part of the evidence base for current treatment guidelines in this area recommended by the National Institute for Health and Clinical Excellence in the UK and similar guidelines in other countries.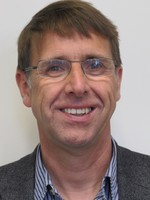 Prof Michel Probst, a physiotherapist by profession, is Professor of Rehabilitation in Mental Health at the Faculty of Kinesiology and Rehabilitation Sciences at KU Leuven, Belgium and Head of the Department of Physical Therapy and Psychomotor Therapy at the University Psychiatric Center-KU Leuven, Kortenberg, Belgium.
He has specialized in pioneering physiotherapy-based approaches in a psychotherapeutic manner in working with body image issues in eating disorders. He is founder and president of the International Organization of Physical Therapy in Mental Health (http://www.wcpt.org/ioptmh and www.icppmh.org), a subgroup of the World Confederation of Physical Therapy. He has published more than 175 research papers on physical therapy in mental health, psychomotor therapy and eating disorders in nine different languages. His research interests are mainly the body experience and movement behaviour in mental health.
Booking is now CLOSED – PLEASE CONTACT GERARD BUTCHER pbasreraprargjbexvat@tznvy.pbz
FINAL CONFERENCE PROGRAMME AND ABSTRACTS
Download the FINAL CONFERENCE PROGRAMME AND ABSTRACTS